PITY DATE
Whitney Dineen
Release Date: May 18
FREE in Kindle Unlimited
Faith
I should have known disaster was right around the corner.
In all my twenty-nine years, life has never been smooth sailing, especially when a man was involved. Astor Hill was everything I've ever wanted in a partner—handsome, successful, and interested in me. Until he started cheating. The cherry on the sundae is finding out about his extracurricular activities less than two weeks before we're supposed to stand up for our best friends at their wedding.
When a staggeringly good-looking and kind stranger comes to town and offers to take me to the wedding, I jump at his proposal. Who cares if he's gay? Astor never needs to know that.
Teddy
She thinks I'm gay?!
I'm taking a vacation from Hollywood and going back to Elk Lake. My grandfather hasn't been doing well after Gram died and he needs my support. Luckily, I'm between blockbuster movies so I can make the time.
My first stop in Rosemary's Bakery for one of the gingersnaps I remember so fondly from my childhood. The only problem is that the girl at the counter has eaten them all. After spilling my tea on me, she bursts into tears and tells me her troubles. I should be annoyed but I'm oddly charmed.
I know what it's like to be dumped by a cheater so I do the only thing I can think of. I offer to take her to the wedding and make her ex jealous.
Unfortunately, with the help of the tabloids, nothing goes according to plan…
Grab Your Copy!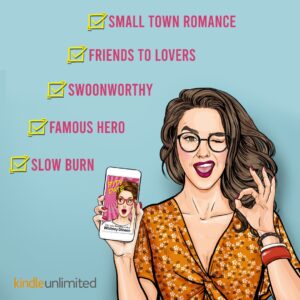 Meet Whitney Dineen: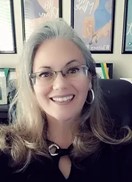 USA Today Bestselling author Whitney Dineen is a rock star in her own head. While delusional about her singing abilities, there's been a plethora of validation that she's a fairly decent author (AMAZING!!!). After winning many writing awards and selling nearly a kabillion books (math may not be her forte, either), she's decided to let the voices in her head say whatever they want (sorry, Mom). She also won a fourth-place ribbon in a fifth-grade swim meet in backstroke. So, there's that.
Whitney loves to hang with her kids (a.k.a. dazzle them with her amazing 80's dance moves, serenading them to Bohemian Rhapsody, and binge watch Ted Lasso ), bake stuff, eat stuff, and write books for people who "get" her. She thinks french fries are the perfect food and Mrs. Roper is her spirit animal.
To find out about Whitney Dineen's upcoming releases and giveaways, sign up for her newsletter here
For more information on Whitney Dineen and her books visit: https://www.whitneydineen.com/
Connect with Whitney Dineen:
https://www.whitneydineen.com/
Hosted by:
My Review: ****
Pity Date by Whitney Dineen is another laugh-out-loud story about young crushes, dating, and lovers. Faith Reynolds met her best friend, Anna Walker, back in kindergarten. Together they have dated their fair share of schmucks, losers, and pricks. Faith always wanted to fall in love, get married, and have children, but she seemed to pick out the biggest putz.
This story is about friendship, family, and love.
"All I need right now is a good friend. Note to self: The Post Boxing Match look does not look good on you."
"The Lambada would put me in traction."
"You don't always have to search for love."
"I'm thinking about marrying God. Word on the street is he isn't that great in the sack."
"Life is not easy, but that doesn't mean I should go out of my way to make it any harder."
Please follow and like us: