SALT KISS BY SIERRA SIMONE
Release Date: September 12th
Prepare to Be Seduced by Salt Kiss by Sierra Simone!
The First Sizzling Installment in the Captivating Lyonesse Series!
Welcome to a world of desire, temptation, and irresistible attraction in this scintillating MMF romance that will leave you breathless.
Get your copy now and experience a romance that's as forbidden as it is irresistible:
https://www.thesierrasimone.com/salt-kiss
Add to Goodreads
https://www.goodreads.com/book/show/75296599-salt-kiss
Blurb:
After being a soldier, working as a bodyguard should have been simple:
Keep the owner of DC's ultra-secret club safe.
Don't think about his midnight eyes or his devil's smile.
Don't surrender my body to his wicked desires.
But I underestimated Mark Trevena and the power of his dark, seductive world. I underestimated the hold he'd have on me, the way I would do anything for him, anything at all. And so when he asks me to escort his soon-to-be bride home, I can only—miserably, broken-heartedly—say yes.
Isolde is nothing like I expect, however. Quiet and lonely and sharp, a girl who likes knives and God, a girl whose nightmares echo my own. One night while sailing under the cold stars, we share a reckless, tear-soaked kiss.
I'm doomed. Falling in love with Mark was one thing, but his bride too? Being in love with a husband and wife at the same time?
Torture. Misery.
A tragedy if tragedies came with bruises, sweat, sighs.
But it isn't enough to merely fall into the forbidden. Because in Mark Trevena's world, the fall is only the beginning…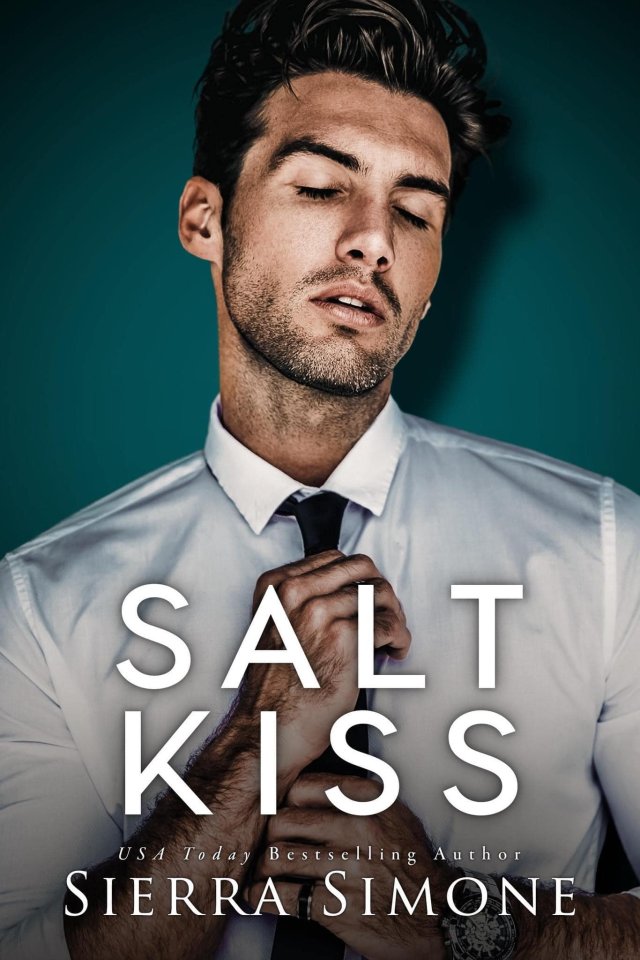 Read the Lyonesse Prequel, Salt in the Wound, for FREE
Tropes: Anti-hero. Age gap. Arranged marriage
https://www.thesierrasimone.com/saltinthewound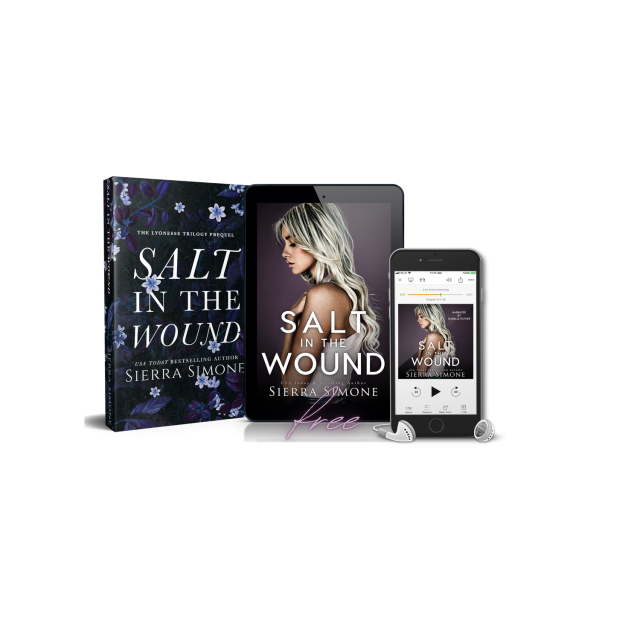 About the Author:
Sierra Simone is a USA Today Bestselling former librarian (who spent too much time reading romance novels at the information desk.) She lives with her husband and family in Kansas City.
Connect w/Sierra Simone:
Facebook: https://www.facebook.com/TheSierraSimone/
Facebook Group: https://www.facebook.com/groups/SierraSimonesLambs
Twitter: https://twitter.com/TheSierraSimone
Amazon : http://amzn.to/1PDR4K4
Goodreads : http://bit.ly/1oo9WEh
Instagram: https://www.instagram.com/thesierrasimone/
Website: http://authorsierrasimone.com/
Subscribe to Sierra's newsletter:
https://www.subscribepage.com/sierrasimone
My Review: ****
Tristan Thomas is in his late twenties with green eyes that hold a lifetime's worth of sadness and anger. He entered West Point at age seventeen and gave eight years to the Army; he's trained in risk assessment, surveillance, counter surveillance, armed & unarmed combat, defensive driving, and advanced first aid. His father is none other than Brigadier General Ricker Thomas, who married Blanche Trevena, the older sister of Mark Trevena, who owns the Lyonesse and is looking for a bodyguard.
In Sierra Simone's authentic way, this tale is much more than what meets the eye. You will find yourself down a rabbit hole. Tristan is more tortured than Mark Trevena or Isolde Laurence; you will see for yourself!
Please follow and like us: