REMEMBERING PASSION
Aleatha Romig
Release Date: September 14
FREE IN KINDLE UNLIMITED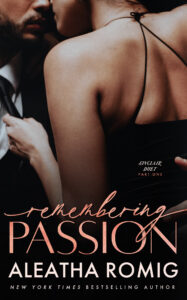 Damien Sinclair is a force of nature, the beauty of a sunset over the ocean while capable of devastating hurricane-strength winds. At one time, he'd held my heart in his hands. That was until the day I walked away.
I didn't leave him because I didn't love him. It was that loving him was too much, an all-encompassing affair. In his presence, I failed to exist.
For two years, I worked to build a life free from Damien's irresistible pull. I succeeded until one fate-filled afternoon I found myself seated by his side for a long flight. Unbelievably, we were headed to the same destination. His sinfully charming smile, charisma, and devilish smirk reminded me of all we'd shared.
Forgetting him had been agony.
Will I survive remembering?
Have you been Aleatha'd?
The Sinclair Duet is a scorching hot, second-chance romance filled with the suspense and intrigue you've come to expect from New York Times bestselling author Aleatha Romig.
Grab Your Copy!
https://books2read.com/u/bQApye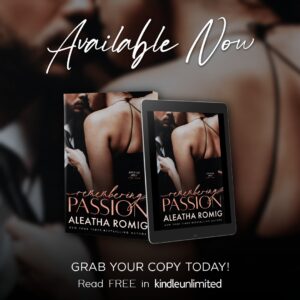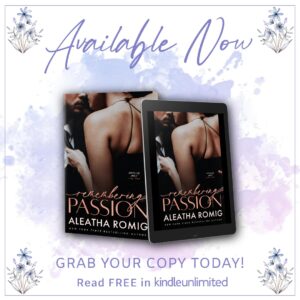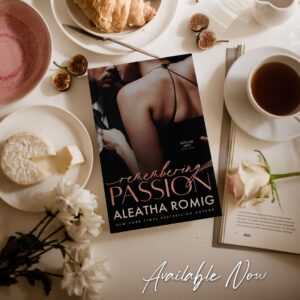 Meet Aleatha Romig:
Aleatha Romig is a New York Times, Wall Street Journal, and USA Today bestselling author who lives in Indiana, USA. She grew up in Mishawaka, graduated from Indiana University, and is currently living south of Indianapolis as well as part of the year in Bradenton, Florida, USA. Before she became a full-time author, she worked days as a dental hygienist and spent her nights writing. Now, when she's not imagining mind-blowing twists and turns, she likes to spend her time with her friends and family, including her beloved grandchildren.
Aleatha released her first novel, CONSEQUENCES, in August of 2011. CONSEQUENCES became a bestselling series with five novels and two companions released from 2011 through 2015. The compelling and epic story of Anthony and Claire Rawlings has graced more than a million e-readers. Her next series, INFIDELITY (not about cheating) hit New York Times, Wall Street Journal, and USA Today best-seller lists. Aleatha has since released over fifty novels in multiple genres: dark romance, romantic suspense, thriller, and romantic comedy. She went back to her edge of your seat romantic suspense thrillers with her WEB SERIES trilogies, Devil's Duet, Kingdom Come, and most recently with her suspense series, the Sin series, ready to binge.
The titles keep coming. Be sure to check out her website to stay up to date.
Aleatha is a "Published Author's Network" member of the Romance Writers of America, NINC, and PEN America. She is represented by Danielle Sanchez of SBR Media and PR with Wildfire Marketing.
Stay connected. Sign up for her newsletter and follow here:
Facebook / Twitter / TikTok / Instagram / Pinterest / Bookbub
Connect with Aleatha Romig:
https://www.aleatharomig.com/contact
Hosted by:
My Five Star Review:
Aleatha Romig gave us an introduction to Gabriella Crystal and Damien Sinclair in Falling Again. Their story continues with Remembering Passion, which is aptly titled. The story picks up from their time at the gala fundraiser for Beta Kappa Phi. Damien Sinclair wants to have a relationship with Ella and does everything he can to get her back working in the same office as him. In Aleatha's signature way, this story ends on a cliff, leaving the reader wanting more. This book is one of the reasons why I read romance.
Please follow and like us: